You wake up every morning exhausted and dreading the never-ending to-do list.
You can't seem to keep up.
The feeling of inadequacy is ever present as you struggle with all the responsibilities of motherhood.
It's early morning and the frustration with your children begins and you already desire a break.
The problem is…you don't get a break.
There just aren't enough hours in the day.
You never imagined it would be so overwhelming….
YOU ARE NOT ALONE.
Majority of mothers today, feel the same way you do. You need support. You were not meant to do this by yourself.
I encourage you to take a deep breath and relax. You are in the right place!
Together we can create a new reality in which you are empowered with skills to thrive no matter what life throws your way.
When a mother is thriving, so are her children!!
Meeting Tamar has been the most amazing and eye opening experience for me. I have been able to achieve such massive positive shifts in such a quick time with her. Both in my personal well being and business. She is truly a gift. I always look forward to our sessions because I know that there will be another layer that was healed. Sometimes I don't even know what I need, but Tamar points it out. I love how she stops me at points and says "Nope! You're not going back!" She reminds me that I'm always evolving and growing into a new and higher version of myself. At first I was apprehensive because I live in NY and she is in Cali. I was like, how can this even work? But it does! It truly does. She continues to help me live a life filled with joy, love, inner strength, and to spread that to others.
Carolina R
Together we can:
• Release what no longer serves you
• Dissolve your fears, stress and tensions
• Feel better, physically, mentally and emotionally
• Identify your needs and desires
• Establish grounding and self-care tools that work
• Bring awareness and insight to your belief systems
• Remove blockages that are keeping you stuck
• Build a deeper connection with yourself and loved ones
• Achieve your life and/or career goals
• Balance your career and your family
You can move through motherhood with more ease, confidence and joy!
My Motherhood wellness program integrates healing, wellbeing and personal development on a deeper level – Body, Mind & Soul.
You will be supported and nurtured throughout our time together. I am deeply committed to creating a safe and nonjudgmental space for you.
The modalities I use are safe, gentle and effective: BodyTalk System, Access Consciousness, Kabbalah, Healy and more.
Tamar has been a gift for me and my family especially in this stressful time of Covid. She has guided and helped me heal through many stressful moments both emotionally and physically, not only do I feel better physically after our sessions, but the healing sticks so we don't have to address the same challenges again and I actually feel myself growing as a person. Tamar has also supported me through different ailments my children have had and helped them tremendously. As soon as I see or feel something coming on, the physically or emotionally, she is my first call!/span>
Rebecca G
No matter your location in the world, we can work together! Our sessions are done through zoom calls and additional support through phone calls and text messages.
Investing in your wellbeing is the most important thing you can do for yourself and your family.
To get started…Please schedule a discovery call with me.
In this complimentary call we will:
Discuss your unique needs and desires
Discuss any questions you might have for me
Review my package options 
Decide which package is the best fit for you
YES, I'm ready to thrive!
SCHEDULE DISCOVERY CALL!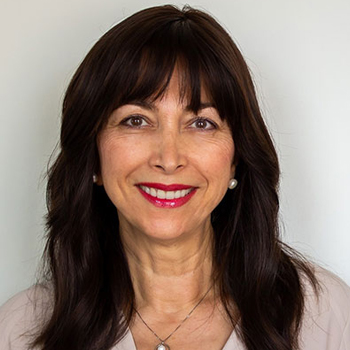 CALL ME
Schedule your
Free Discovery Call!